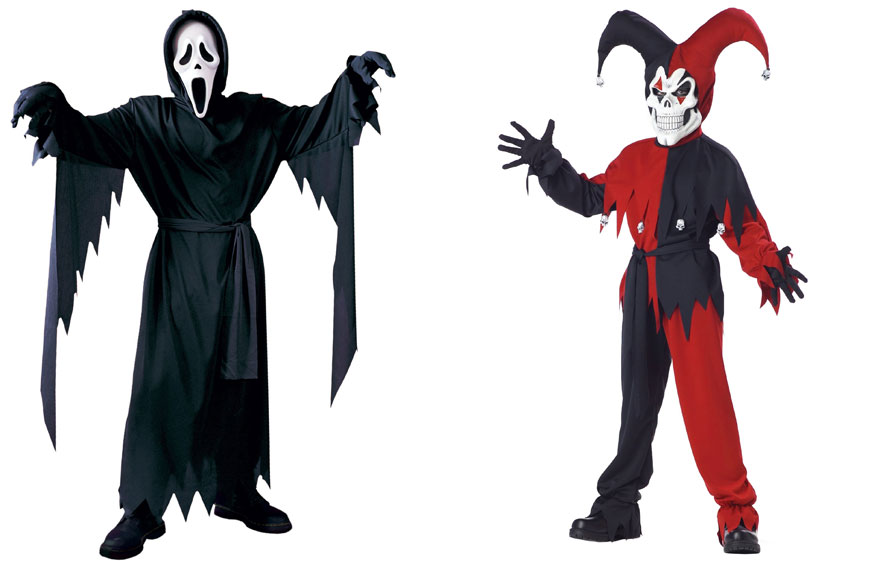 Halloween Spirit
Halloween is one the funniest holidays in the world, which makes people properly crazy – starting from family traditions finishing with loud teenagers' parties. People becoming really crazy about all details – because everything must be perfect and flawless.
That is like another view for Brazilian masquerade, but with special approach. Children and adults are dressing up and follow the biggest Halloween tradition ever – trick-or-treating. Besides this there are lots of interesting and impressive events. Maybe people adore this holiday so much just because that is one of those days, and such days aren't enough unfortunately, when human beings can turn into someone they want or they wish they could be.
People are playing different characters, which meanwhile impress the hidden essence of the soul and desire of each person, why not. We are living in routine world and time, where and when humans, at least there is a part of them, must work for living, and this modal verb "must" determines the destiny of such people – they are working hard to earn money just to get possibility to live not to survive. Some people are satisfied how their lives are running.
Yes some of them are also working hard to reach great results and to prove to yourself that life is really perfect, when your occupation is hobby. And we are not going to talk right now about laziness and human beings, who support it.
People are working, "fighting" for achievements and with all of this they deserve to have some fun. They let their talents and wild emotions reveal themselves. If there is a possibility to have a fling, we should do it brightly.
The most unpredictable and impressive costume ideas
The pledge of success is the ideal costume. It doesn't mean you need to buy the most expensive dress with amazing shoes, which are covered with brilliants. The all you need is to come to our splendid shop "Halloween Costumes", where we help to pick up suitable dress concerning to all wishes and needs.
All people need just to understand what they want, because nobody can for 100 % understand personal character, mood and hidden desire. You ought to know no matter what others are going to think about you and your costume – self-confidence and satisfaction all you need to feel.
If you are boring with typical sweet Barbie girls and super heroes, and want to turn into outstanding scary "person", who begets fear and admiration, delight and disgust – you came to right place.
At first we offer to observe the range of exquisite and exciting masks. Everybody watches horror films, somebody less, somebody more, but there are such kinds of heroes, who are so well-known to us as The Creeper – adorable mask with corresponding completely to the movie hero, it is so real that only one survey of it makes children cry.
Ghostface – callous killer, whose mask is so popular among young people. Samara Moran hair and face mask – such a simple choice, but you will the most impressive "girl" at the party, that is for sure.
Pennywise – after party with this clown somebody will not be happy to watch clowns` funny plays at the circus. What about comical Freddy Krueger – no comments. Of course it is not necessary to turn into famous movie hero, we can offer express your individuality with mask of deadly silence or scary tortured ugly man face.
The fantasy grows with stalling speed and there are lots of offers of interesting costumes, for instance, complete zombie with 3D wounds, the walking dead housewife with slit throat. You have an opportunity to get into the fairy tale Alice in Wonderland with some horror changes. There is quite huge set of dresses, masks and necessary accessories, you just have to let your imagination to pick something up for you and we just handle with it.
"Halloween Costumes" advantage
Nowadays people are living in new world with modern views and sources, it is quite typical for presence to but everything on internet and buying the clothes isn't an exception. But we insistently recommend visiting our shop if you want really to be impressive. No website can give possibility to feel the smell of the special effects, real emotion when you try on some costumes.
If you need real emotions and impressions – we are waiting for you.